We recognize that all our patients are unique and deserve to receive orthodontic care that reflects their individual needs. Our experienced and talented team is committed to working with you and your family to create a comfortable, stress-free, and rewarding orthodontic experience every time you visit our practice.
We are pleased to welcome you and your family, and we look forward to working with you.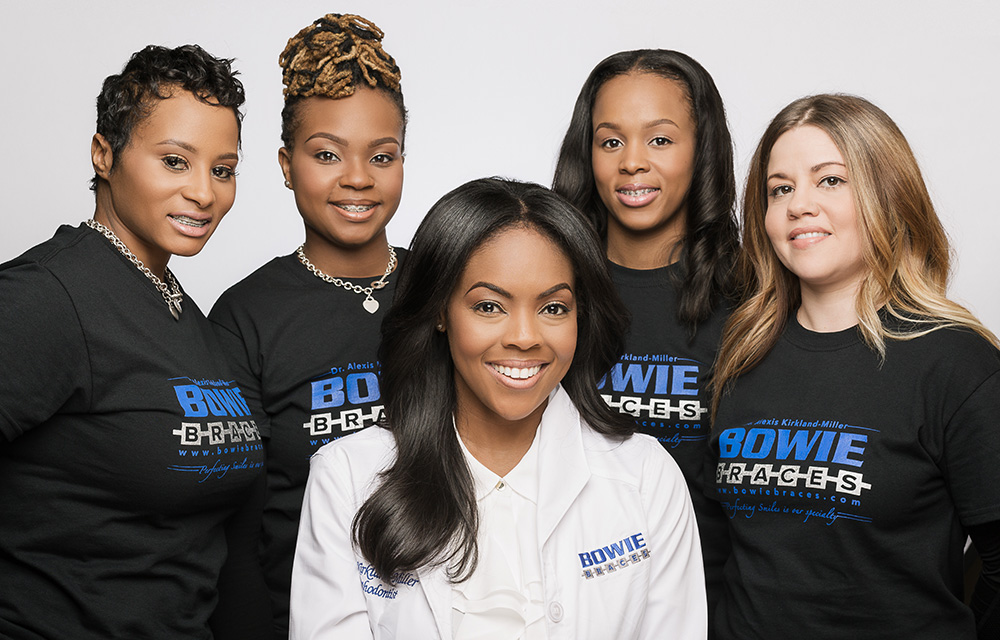 ---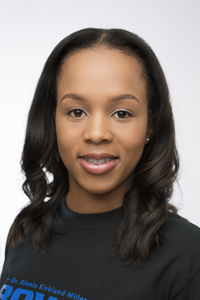 Ashley
Treatment Coordinator
It's incredible to watch people transform: seeing a person go from feeling self-conscious about crooked teeth to smiling with confidence is so exciting! I love being part of the Bowie Braces team, where we change lives and build lifelong friendships at the same time.
Choosing orthodontic care is choosing to change your life. I enjoy greeting new patients and their families, showing them around the practice, and explaining treatment. I'm happy to answer questions and make sure everyone understands how braces work.
I have two wonderful daughters who are my world. Being with them is important to me. I enjoy different foods, refacing old furniture, riding motorcycles, watching basketball, and sleeping in my spare time. I love horses and dogs, too!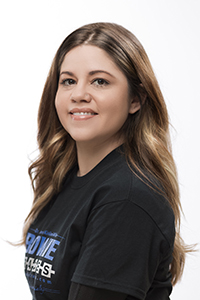 Kari
Clinical Coordinator and Orthodontic Technician
I love building friendships with our patients. It's fun to learn about their lives and interests while helping each develop a life-changing smile. Seeing my friends become happier and more confident as a result of what Dr. Kirkland-Miller and our team do is the best experience!
I work in the clinic to provide patient care. I seat patients, take X-rays and impressions, and assist Dr. Kirkland-Miller with bonding, adjustments, and other procedures. My favorite moment is when we remove braces, and patients see their finished smile for the first time!
Outside of the office, my priority is time with my two amazing children and wonderful boyfriend. I also enjoy exercising and hanging out with the girls, and I love food!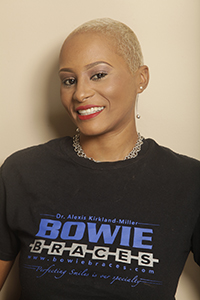 Quenell
Marketing Coordinator and Orthodontic Technician
I love changing lives! Everyone should have a healthy, beautiful smile that's filled with confidence, and we create those smiles at Bowie Braces. Dr. Kirkland-Miller and my coworkers are gentle, fun professionals. We're always laughing and creating memories with our patients.
I wear two hats at the office. Sometimes I work in the clinic, to support our patients while assisting Dr. Kirkland-Miller with various procedures. I also handle our marketing: I reach out to the community about the care we offer and how we change lives.
When I'm not working, I spend a lot of time with my two kids and our Old English Bulldog. I enjoy traveling and riding motorcycles, and am part of a motorcycle-riding organization.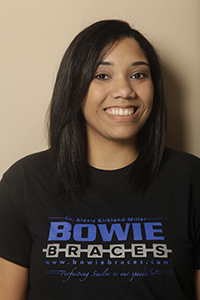 Brittney
Scheduling Coordinator
Seeing happy smiles when patients arrive, excited to tell us about their latest adventures and show how well they've kept up with their home care, makes my day! I'm fortunate to work in such a positive office, where we help people develop smiles they love.
I welcome and check in patients, update their records, and help new patients and families with paperwork. I also schedule visits, answer the phone, and call people to remind them of appointments.
My time off is spent with my husband and two young sons, Jaiden and Jahan. I enjoy going to karaoke with my family and friends, and baking, and I love watching home improvement and cooking shows.